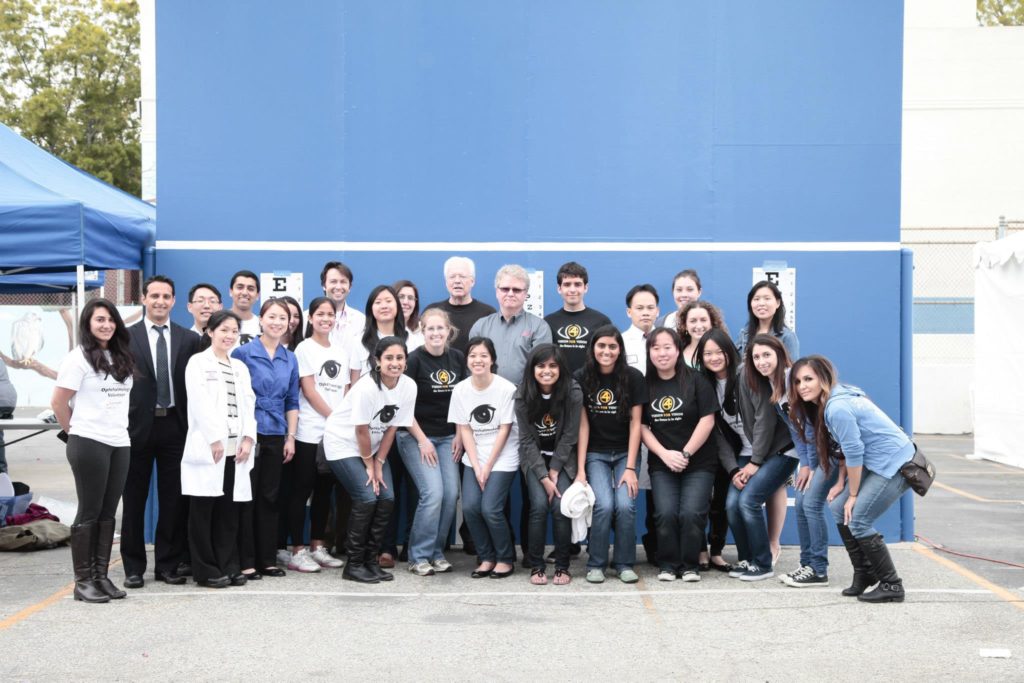 Looking for a great community service opportunity? Interested in getting involved in health promotion and learning more about medicine? Vision for Vision offers these and more opportunities to our students!
Glaucoma is an eye disease that causes irreversible vision loss for millions of Americans. Fortunately, the vision loss can be prevented, if people are educated about early diagnosis and treatments.
As an established CA non-profit since 2006, Vision for Vision has developed an effective glaucoma awareness outreach effort based on our student volunteer force.
Join the USC chapter of Vision for Vision in collaboration with the premier Doheny Eye Institute on the USC medical school and help conquer preventable vision loss!
Membership
Semester fees are $10 (t-shirt included). Members get priority access to hands-on clinical opportunities and other event sign-ups. Active members get the membership fee waived the following semester. To maintain activity in the club, members must attend 2 weekly general meetings and 2 events.
Have any questions? Feel free to contact us at visionforvision@gmail.com!